Sum Pratu Song Mongkut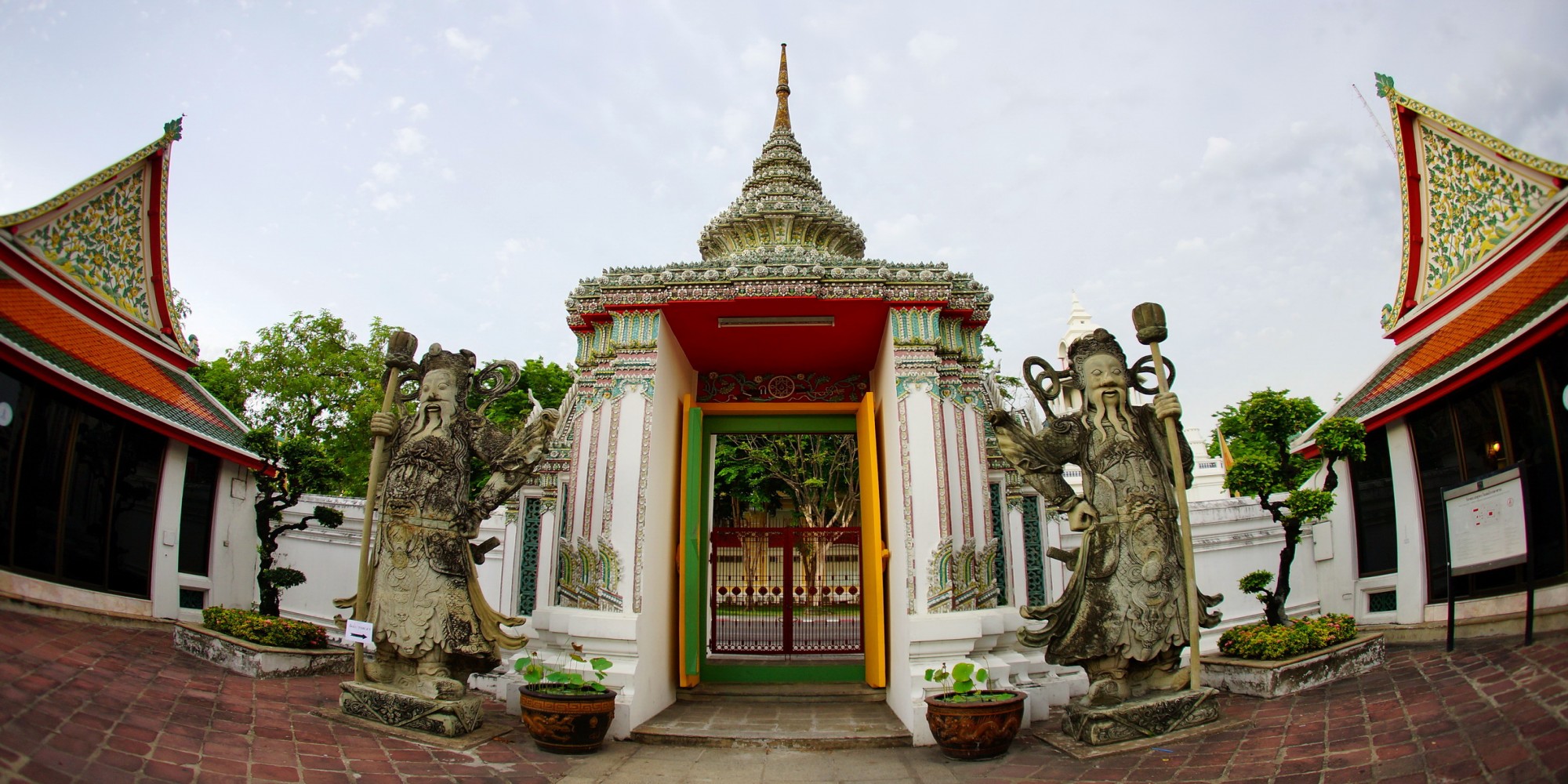 There are in total of 16 entrance gates. During the reign of King Rama III, they were remodeled to acquire a new design of spire roof – the so called Sum Pratu Song Mongkut.
At each side of the gate, a couple of big Chinese warlord statues stand to prevent the evils from entering into the monastery.